"Riverse" is a project born out of a concern for the increasing disconnect of the urban communities and citizens from the gift of rivers flowing through their cities. These very flows have been the genesis of civilizations. And now they are being trained with concrete embankments, infrastructure pillars and footings which disrupt riverbeds. All this along with dumping of sewage and waste has led to increasing decay of these ecosystems. Over the last decade, Water Environs (WE) has created platforms to connect all stakeholders who impact the flow of the river- citizen, communities, government and other agents of pollution.
These stakeholder groups have been convened together to reconnect and re-establish the role of these forgotten backyards in the daily conscious of the city dwellers and reintegrate water ecosystems in the socio-cultural and the techno-political planning of the cities. WE has mobilised citizen's groups for public clean-up drives and citizen marches. Community representation and participation has always been encouraged at meetings with policy makers and implementing agencies. With COVID-19 induced online workshops, WE has initiated a Sister Cities Programme for Western India. The programme has seen active engagement of citizens-led forums and rivers communities from cities like Nashik, Pune, Nagpur and Mumbai. Alongside, national level strategising is going on for "riverse"ing the negative impacts on the life-giving riverine watersheds.
Scroll down for a visual journey of Riverse and experience the transforming course of these water resources.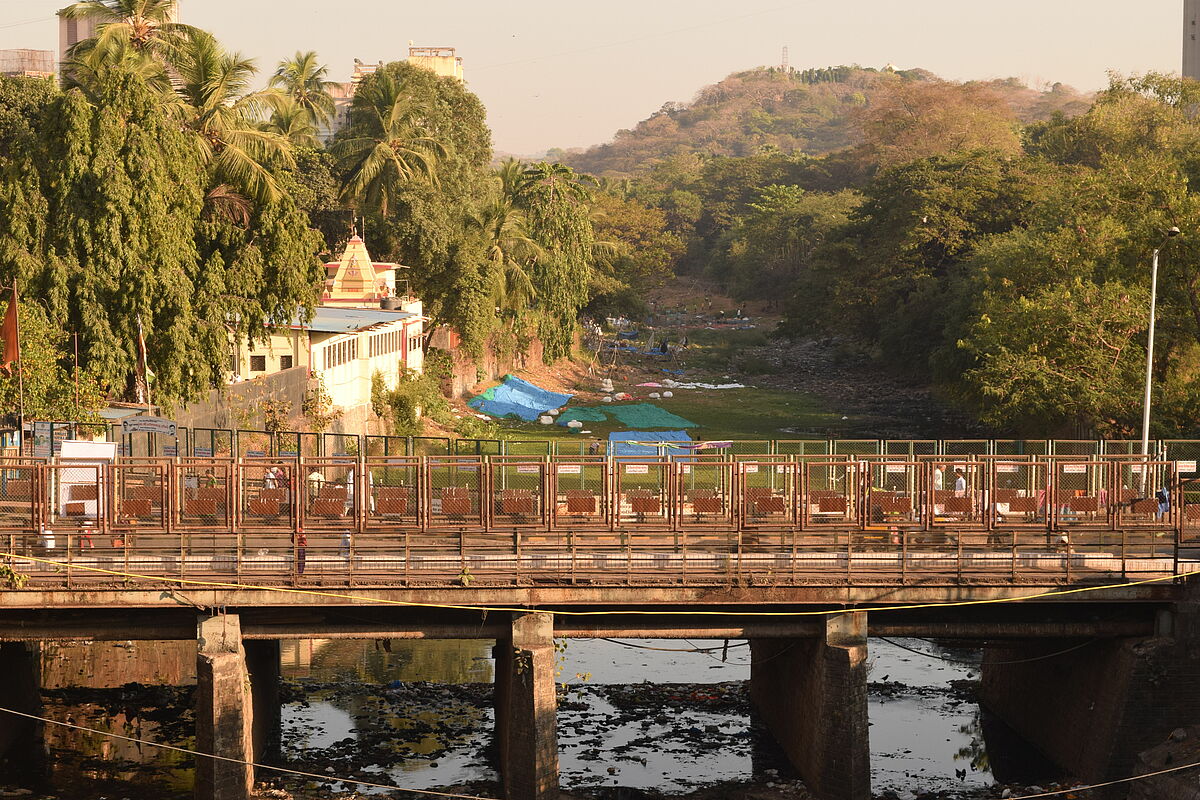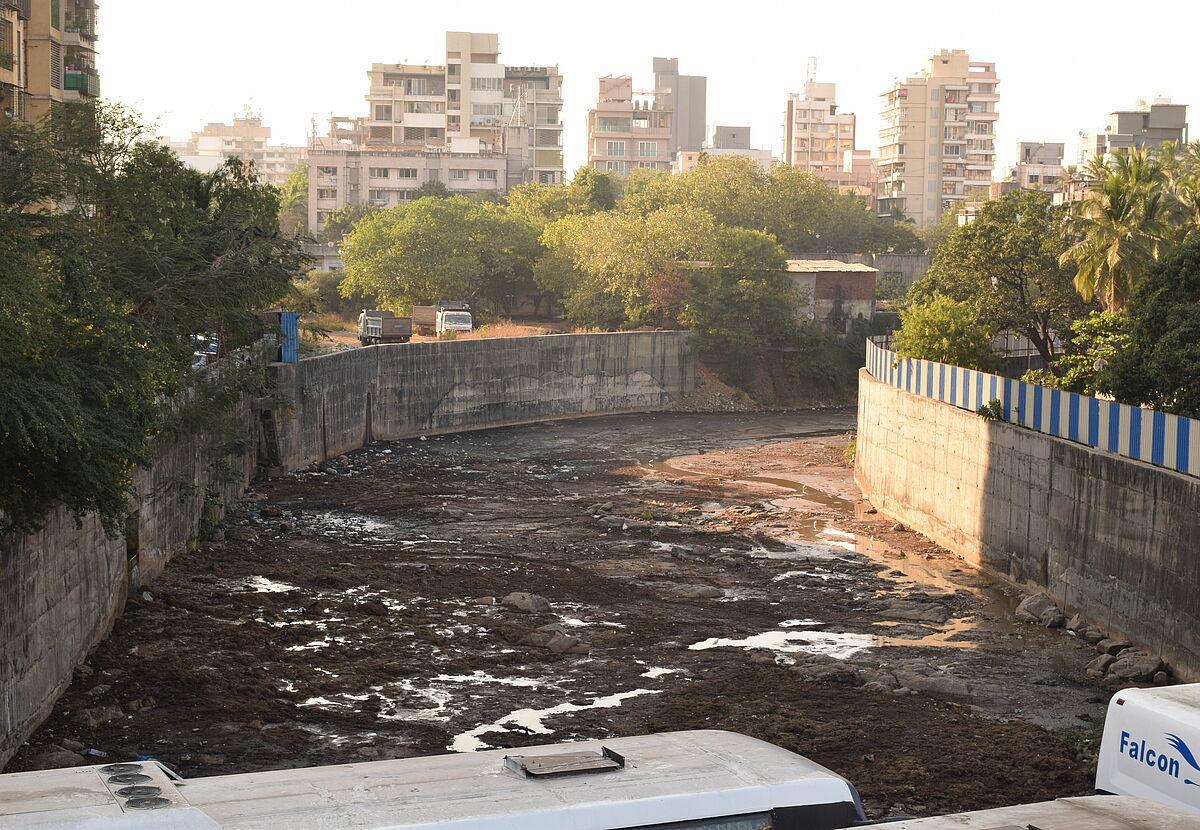 Two sides of a river story: Where the city starts, the health of the river ends. Mumbai is blessed with a national park reserve where riverine watersheds begin. However, the moment they enter the urban realm their desecration starts.
Photo credit: Vikram Pawar
---
---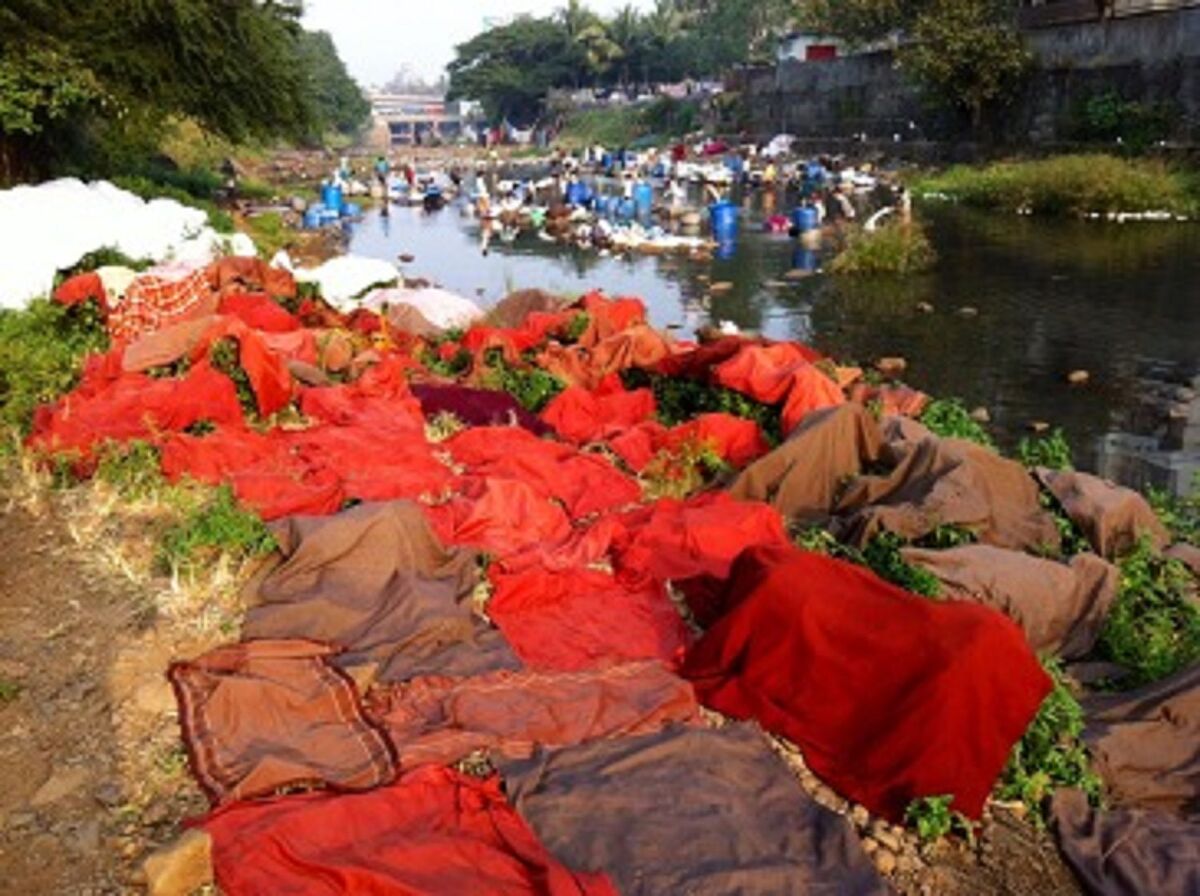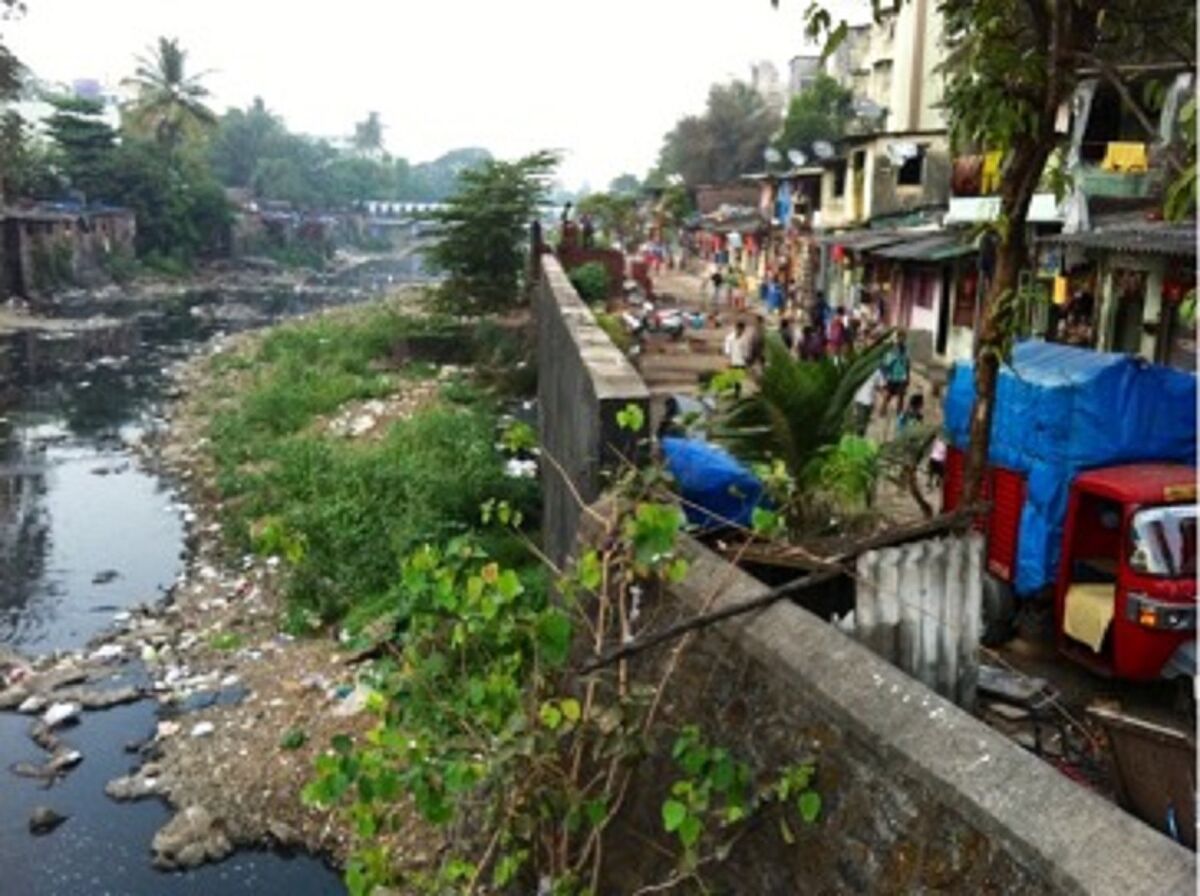 Use it forget it: Depending on the quality of water, the city's informal settlements use it for their daily chores and livelihood. As soon as the river reaches a point of decay, concrete walls disconnects it under the guise of flood control.
Photo credit: Vikram Pawar
---
---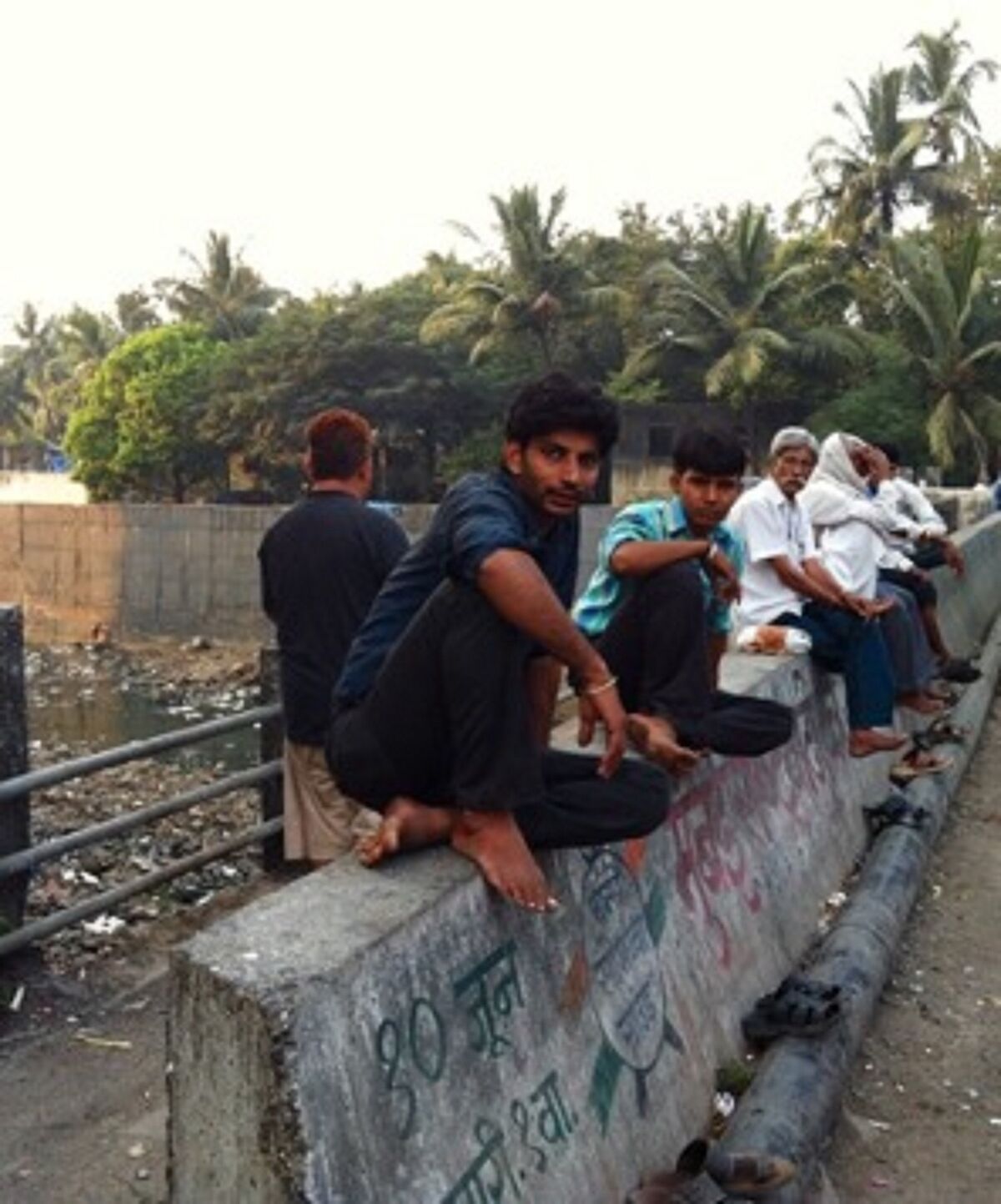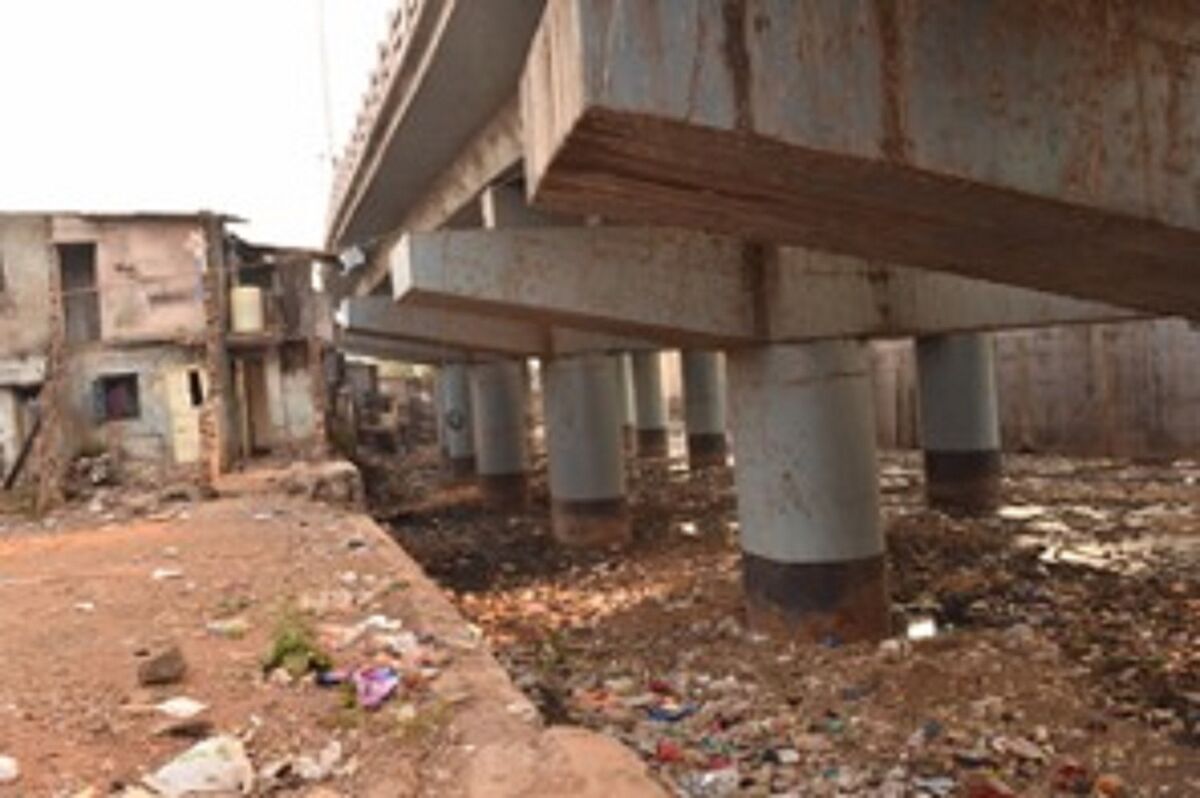 What can't be seen, can be forgotten!: Relegated to the underbelly of the city, most citizens have turned their back to the messed up river flow which once was a source of life, livelihood and happy memories of recreation.

Photo credit: Vikram Pawar

---
---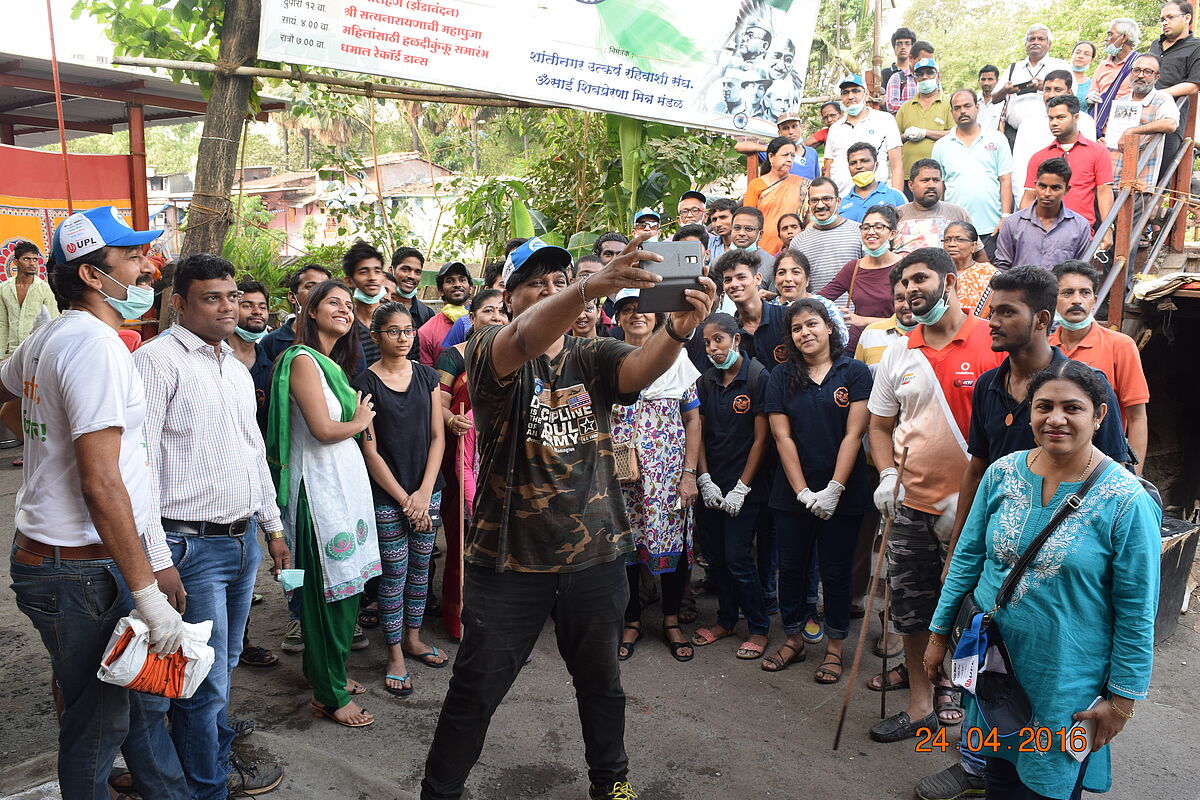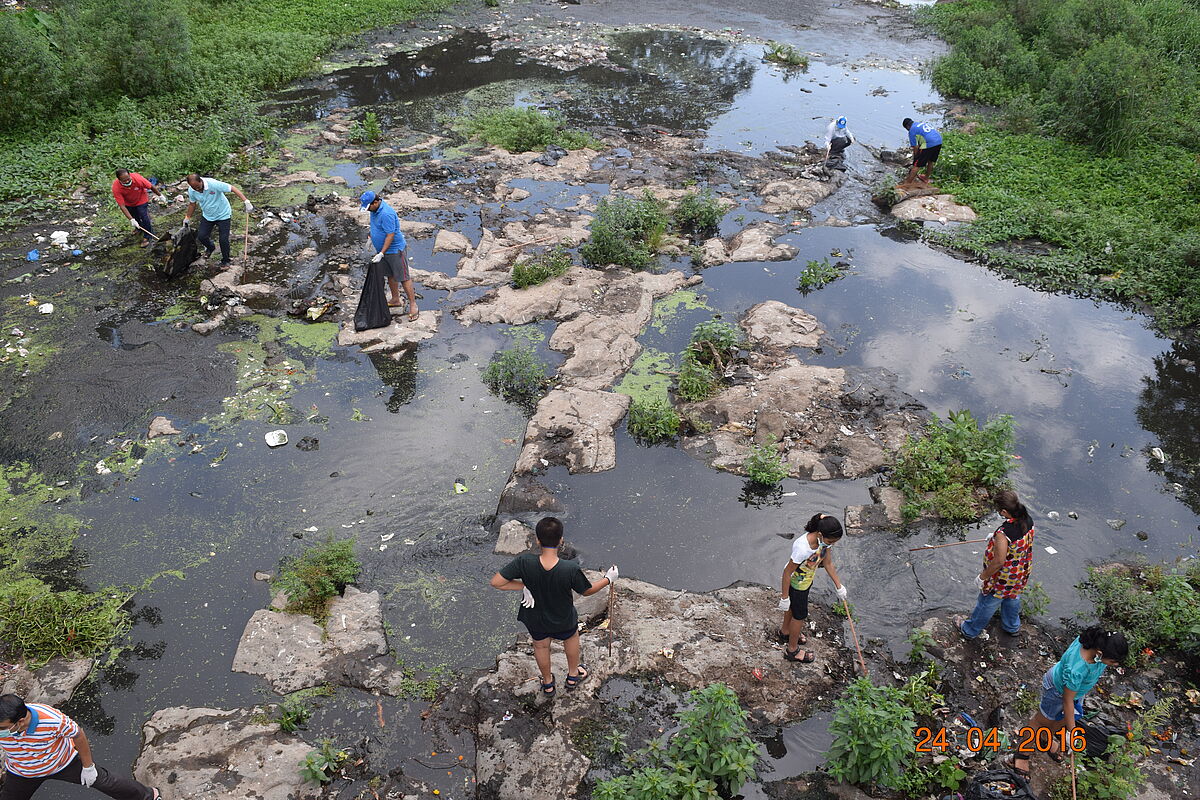 Walking the talk: Creating community activation platform, reclaiming a connect with clean up drives and citizen forums. These pictures are one of the many clean-up drives conducted over weekends - pre and post monsoon season since 2014. The neighbourhood physically connects with the river and empathises with the concerns. These activities coupled with street plays, river edge artwork and the river marches gained momentum with over hundred-thousand people expressing solidarity by participating in these events.

Photo credit: Vikram Pawar

---
---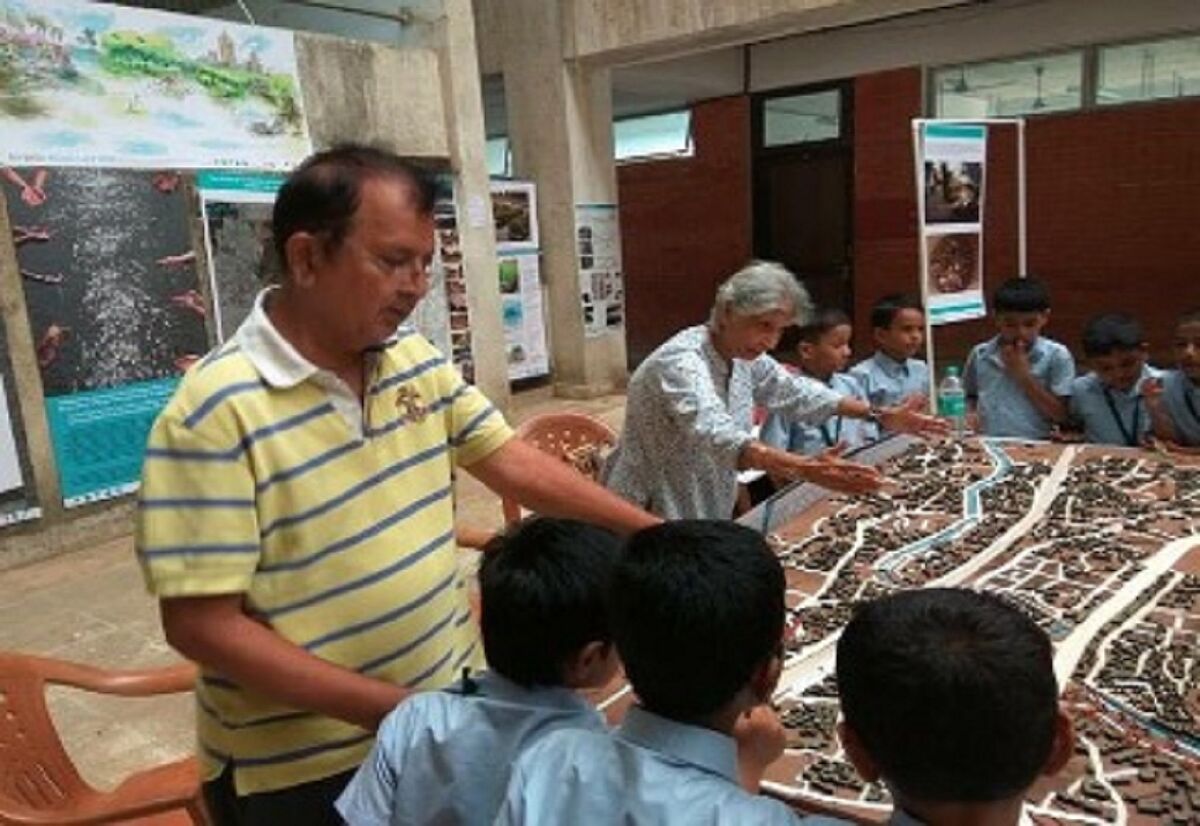 Give walkers tools to talk: In 2014, WE launched an exhibition highlighting the importance of river within our cities and its well-being. The launch took place at Maharashtra Nature Park. The exhibition was designed for community activation and spreading sensitivity amongst young minds. Since then, the exhibition has travelled to over 15 schools, ward offices, churches, community centres and public exhibitions. The citizens themselves became advocates of river narratives in their neighbourhoods, using to-scale watershed models. Various communities along Dahisar river were approached and made part of the program.

Photo credit: Vikram Pawar

---
---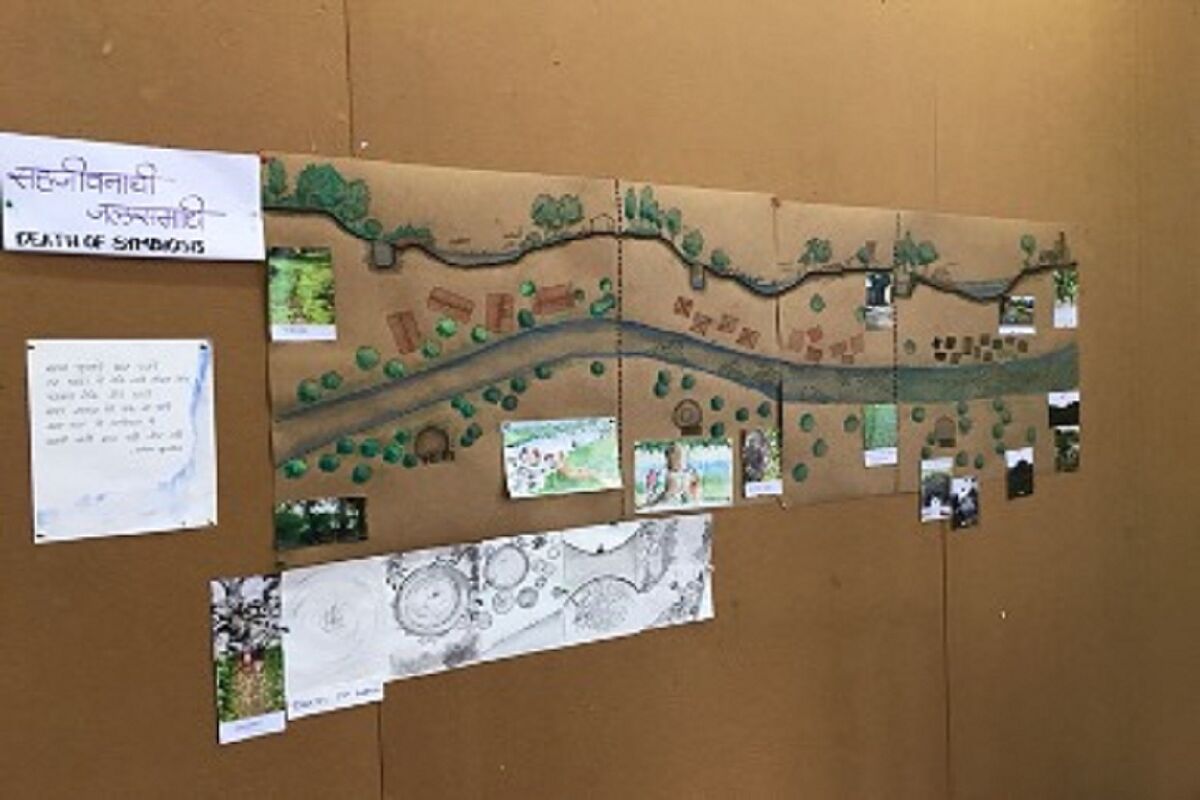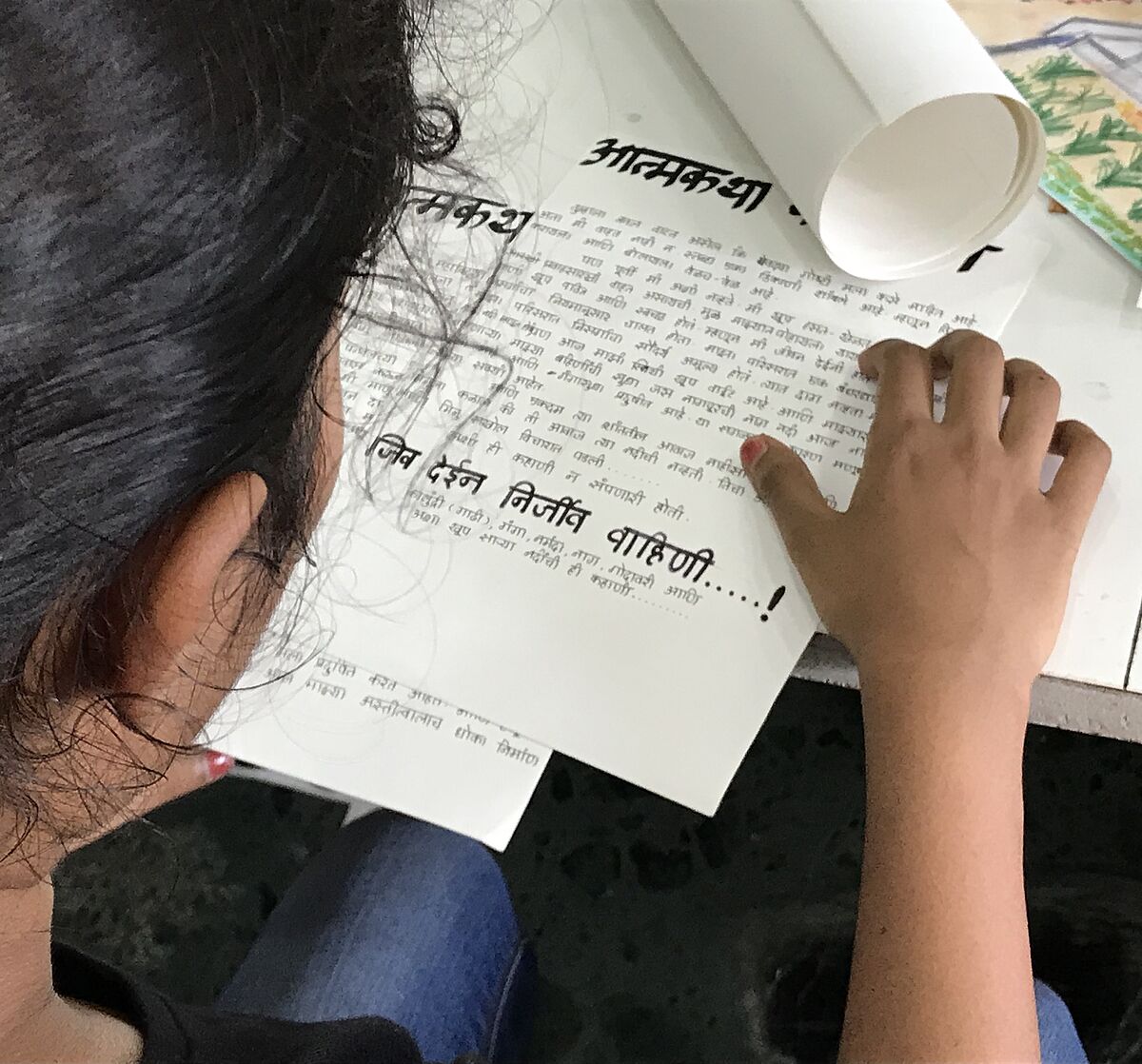 Revisiting the narrative: Water studios were integrated as part of course curriculum in professional institutions. These studios focus on imparting knowledge about architecture and infrastructure shortfalls in planning a city and review the same from water ecologies perspective. Educational institutions are crucial partners in pursuing change as their role is to nurture future changemakers and conscious citizens.

Photo credit: Kimaya Keluskar

---
---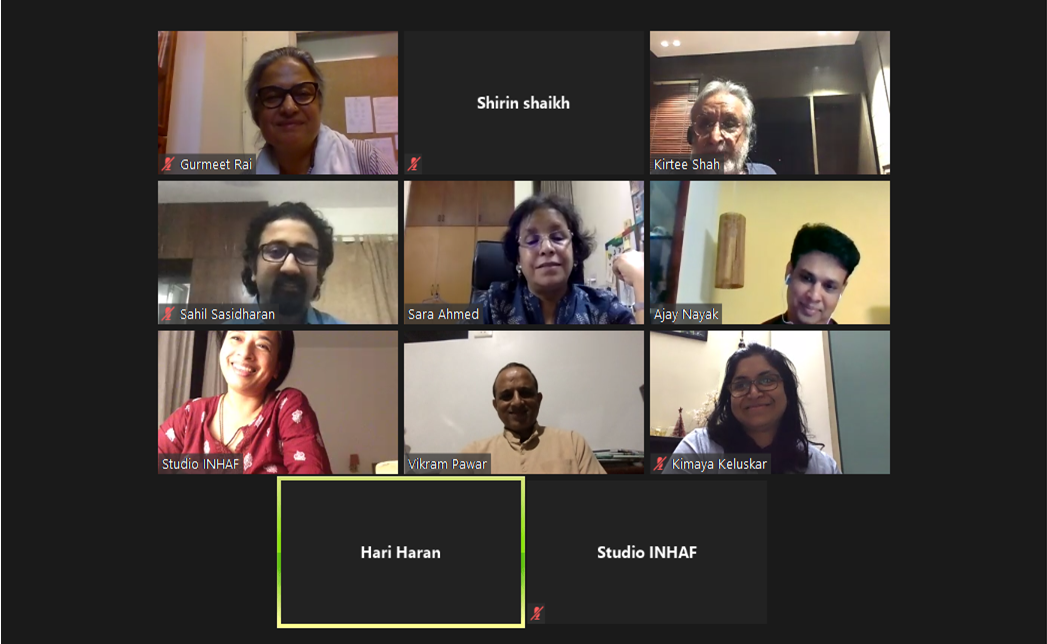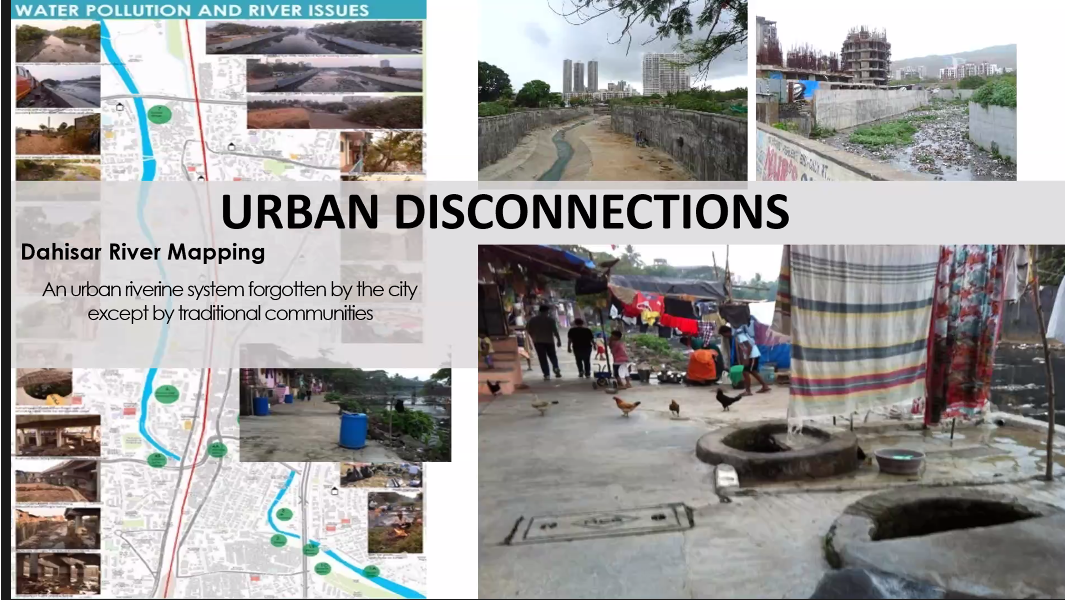 With COVID-19, WE has been expanding its reach for a region-wide transformative narrative, by shifting to online workshops and advocacy. The first and foremost step has been to initiate a Sister Cities Programme for Western India. This involves creating active engagement of citizens-led forums and rivers communities from cities like Nashik, Pune, Nagpur and Mumbai, and learning from their past experiences and best practices.

Photo credit: Water Environs
---
---
###
The RIVERse project is part of the Socio-Ecological Transformation workline of FES India office. For more information on the project please visit RIVERSE website.
On World Water Day, Water Environs is happy to be Curators of Water and Livelihoods Exhibit of the Living Waters Museum hosted Mumbai's waterscapes at http://confluence.mumbaiwaternarratives.in
For more information about the FES India work on Economy of Tomorrow Project please contact the India-based Friedrich-Ebert-Stiftung Office and follow the facebook page for regular updates.